Tile Carpet Backing Felt Fabric
Main Weigh Scope: 80Gsm —1500 Gsm
Color: Any color can produce, Grey color is most popular color.
Thickness: From 0.2mm to 6mm mainly.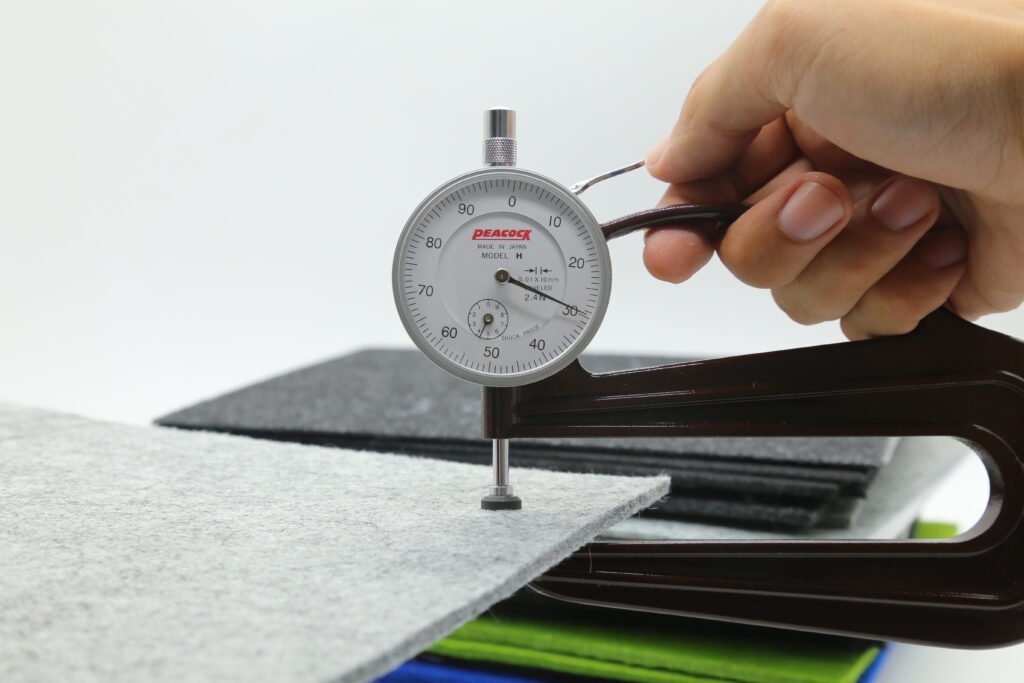 In the past 10 years, it has been our most important work to provide qualified non-woven backing felt fabric for carpet producers, the business share has accounted for 40% of our annual total sales, especially for Tile Carpet manufacturers, we have a full range of cooperation, including the world famous INTERFACE INC.
We have independent property rights in non-woven carpet backing fabric production technology and processes, can produce a variety of performance requirements for backing non-woven fabric.
Fabric surface style and hardness can be adjusted according to the requirements of production.
Conducted using electronic weighing evenly blending to meet the large cotton warehouse full mix black and white fibers, in order to achieve uniform color the entire batch of product, weight and stable quality requirements. 
Some use of German imports in acupuncture needles, while ensuring the smooth cloth to minimize Broken Needle, while equipped with iron absorption-line strength equipment, will canvas the Broken Needle sucked, the company also equipped with professional Needle equipment in order to Needle up to professional requirements. In a roll before the cloth storage system configuration and test sets in order to make better and more effective online quality management, in order to achieve and say what the quality requirements.
For low-weight cloth product with a special treatment process to achieve the weight evenly, making gum when the composite process to achieve the quality requirements are not transparent adhesive.
Products according to customer's different usage requirements, adjusting the ratio of raw materials and process parameters to achieve different product styles (such as the gray level of soft and hard level surface roughness degree, etc.) and various complex requirements (such as glue or fire complex compound , etc.). 
Tufted carpets for the second floor at the end of fabric, compared to the grid at the end of cloth, not only cost-effective, but also the appearance of more high-quality results; also used in plush carpet, door mat, Rugs, Carpet tiles, Carpet cushion and synthetic wood floor back Interlining.
We are committed to develop new products that exceed the expectations of our clients using innovation and service quality as our main tools.